Back to School Special – Spéciale pour le retour à l'école
With the children back at school and continuing learning and reading in French, come and see the great selection of French books we have for your children, from easy to read books to more advance, from fiction to non-fiction books, to graphic novels, activities books, dictionaries, atlas and more. We offer French books for young children, preschool

to Grade 8.  
To assist with the return to school, we are offering a 10% discount during the month of September.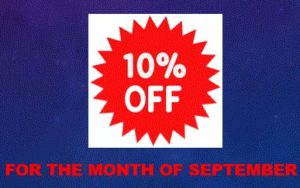 Avec le retour des enfants à l'école et la continuation de leur apprentissage en français venez voir notre sélection de livres en français que nous avons pour vos enfants, soit des livres facile à lire pour les débutants jusqu'au niveau avancé, des livres de fiction et de non-fiction, des bandes-dessinées, livres d'activités, dictionnaires, atlas et plus encore. Nous offrons des livres en français pour les jeunes enfants, du préscolaire à la 8e année.
Et pour aider au retour à l'école, nous offrons un rabais de 10% durant le mois de septembre.
************
Nous supportons ce gala bénéfice pour soutenir les enfants exposés à la violence.  Pour plus ample information, cliquez sur le link:
 Cocktail Bénéfice 2017 – Programme Enfants Témoins
*******************************************
We SOMETIME PARTIPATE IN BOOK FAIRS. PLEASE CHECK OUR CALENDAR FURTHER BELOW FOR THESE EVENTS AND COME VISIT US!
Nous participons parfois à des festival de livres. Vérifiez notre calendrier NOTEZ CI-BAS pour ces évènements et venez nous voir!
No upcoming school fairs for us until the fall
Il y a pas de fête champêtre pour nous jusqu'à l'automne
Thank you et merci,
Lynda Grimard-Watt
             *******************************************
PRIOR STORE EVENTS:
Read-a-Long in French – August Program
http://www.blogto.com/events/read-a-long-in-french-august-program/
Easter Egg Hunt:   Review by Beach Snapd
March Break Read-a-Long sessions
Grand Opening Celebration:  
Grand Opening review by Beach Snapd newspaper
Store Introduction by Beach Metro newspaper
"Children's French Book Corner"
" Point for details – Cliqué pour les détails"