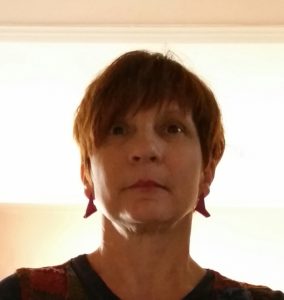 Let me first introduce myself.  My name is Lynda Grimard-Watt and I am the owner of the Children's French Book Corner, a small community bookstore.
We are selling a variety of French books for young children, preschool to Grade 8. There is a lovely assortment that both parents and young children will have fun reading together.  There is also a great selection of books for the children who are learning French as a second language through the French Immersion, Extended French and Core French programs and books for those that French is their first language.  My goal is to engage children in learning the French language through their love of reading entertaining and intriguing stories.
We are located within a co-share space with the Girls Are retail store in the Upper Beach area of Toronto, an up and coming neighborhood with gifts shops and cafes.
I look forward to meeting you and your children.
Sincerely,
Lynda Grimard-Watt
≅≅≅≅≅≅≅≅≅≅≅≅≅≅≅≅≅≅≅≅≅≅≅≅≅≅≅≅≅≅≅≅≅≅≅≅≅≅≅≅≅
Je me présente. Mon nom est Lynda Grimard-Watt.  Je suis la propriétaire du Children's French Book Corner, une petite librairie de quartier.
Nous offrons une variété de livres pour les jeunes enfants jusqu'à la 8ième année.  Il y a un assortiment de livres dont les parents et les tous jeunes enfants auront du plaisir à lire ensemble.  Nous avons aussi une sélection de livres pour les enfants qui apprennent le français comme langue seconde à l'école soi avec le programme de base de français (Core French), programme intensif de français (Extended French), programme d'immersion en français et aussi des livres pour ceux dont le français est leur première langue.  Mon but est d'engager les enfants à apprendre et/où à garder le français à travers leur passion pour lire des histoires fascinantes et intrigantes.
Nous sommes situés dans une espace partagée avec le magasin Girls Are dans la région des Upper Beach à Toronto, un quartier émergent avec des boutiques cadeaux et des cafés.
Au plaisir de vous rencontrer et vos enfants.
Sincèrement, Lynda Grimard-Watt