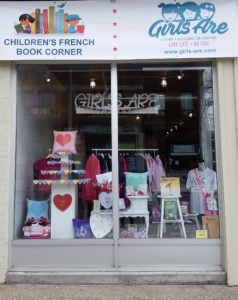 Our co-share space with retail store "Girls Are"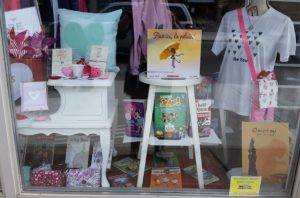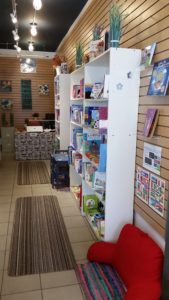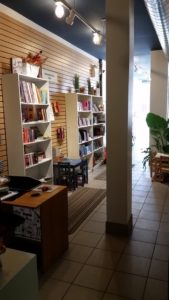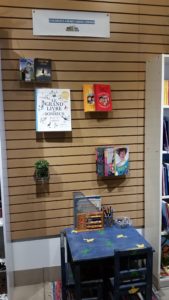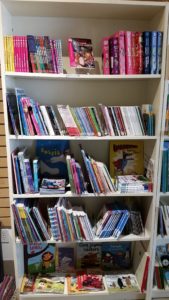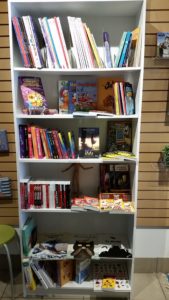 **************************************
We were proudly mentioned in the local French newspaper l'Express.
On a été fièrement mentionné dans le journal local de l'Express.
article journal express librairie children's french book corner à toronto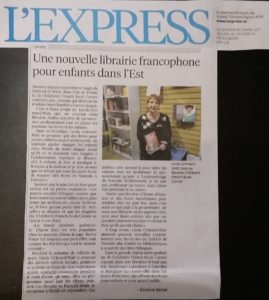 **************************************
News of our bookstore in the Beach Metro Nov. 2016
Great introduction to the community nearby of our new bookstore along with the other 2 businesses we co-share the space with, Girls Are and Darren and Kyle's Music Lessons.
News article:
Tucked away in a small corner of the Girls Are space is Lynda Grimard-Watt's store, the Children's French Book Corner.
Grimard-Watt was previously across the street for a few weeks  but moved into the Girls Are space in mid-September. Noticing the empty nook toward the back of the store, she had inquired with Loucks if it was available. And the rest, as they say, is history.
She may hold only a small space but Grimard-Watt believes her corner serves a much larger purpose.
"It's very difficult to get [a] French book in person in Toronto," she said. "You can get a French book online, it's just that it's hard in Toronto for parents to take their child and say, 'Ok, let's go find a French book for you and buy one.'"
She feels it's particularly important to find books in person because "if you want to keep your children engaged in learning a second language, you have to find books to keep them interested," and, she adds, "there is still a joy in holding the books in your hand and flipping the page."
"Give them a good book, give them a good series of book….and they will soak it up," she said.